Are you still running your small business with spreadsheets?


With EZ you'll provide better customer service and make solid business decisions based on accurate sales history data. Our order processing software is ideal for small businesses receiving orders by phone, internet, or mail.


Our order entry software helps you:

Manage Customer Data
Process Orders
Track Inventory

Generate Receipts & Invoices
Analyze Sales
Print Labels
You can even generate email lists for email marketing campaigns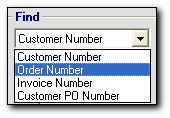 Customer Service


Quickly look-up a customer's order history when you're on the phone with them by searching on:
Customer #
Order #
Invoice #
Purchase Order #

Name
Address
Phone #
Email
Analyze Sales Data


Know exactly how much revenue each product or service is bringing in. Easily compare sales by month, year-to-date, or previous years.

Looking for something easy to learn? You won't need to take a training class to get started with our order entry software. Just set up your company information, products or services and you're ready to start entering orders.

Order Entry
Enter new customers and orders. Or pull-up your existing customers and view their order history. View Order Entry Screens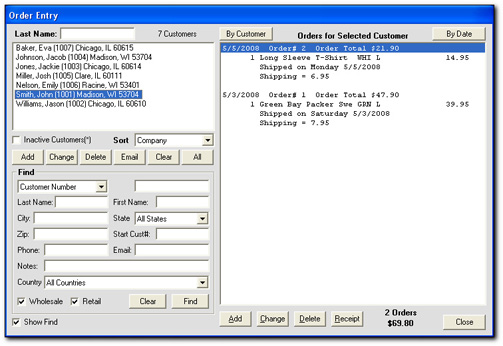 "I entered the password and everything is cooking fine.........The thing I like best about your order entry software package is that on the surface it looks very simple and understated but inside are extensive features that make order entry fly... Great job. I just entered three orders in about 2 minutes including printing. Thanks again !!" - S. Elliott, NH

5 Reasons to Buy Now

It's easy to use!


Download immediately after you checkout


Receive the CD-ROM too


Free technical support


Money back guarantee


Add EZ Small Business Software to your shopping cart now

or download our free trial software and see for yourself just how easy to use our order processing software is. Plus, you can always receive free technical support. Even with all these features, our order tracking software is very easy to use- Guaranteed! You'll be entering orders and printing reports in minutes! Our order processing software runs on Windows 10/8.

Still have questions?


You may find your answer in our list of Frequently Asked Questions.

Email your questions to sales@allprosoftware.com
More Features in EZ Small Business Software
Inventory Management
Track quantity on hand, record inventory shipments received, create and print inventory reports.
Zip Search for City State
Just enter the Zip Code to auto fill the City and State on your orders.
Reminder Screen
Enter reminder notices by date to help you manage your schedule.
Vendors & Affiliate
Keep business contact info and notes all in one place. Print mailing labels for vendors so you can send your latest brochure, or holiday greetings.
Export Customer Database
Export all customers or selected customers to your own Microsoft Access database.
Program Options
Customize your default shipping, tax rate, quick buttons and more.
Online Help
Our order entry software includes Help for every screen in the program and a Frequently Asked Questions Section.
Reporting Features
Accounts Receivable
The Accounts Receivable Report lists all orders that have not been paid, how many days since the order was taken and the accounts receivable totals.
Profit & Loss
Add income and expense transactions for Profit & Loss reporting.
Receipts and Invoices
Print a customer receipt or invoice for any order on your database. Receipts and invoices can be customized and additional text can be added for any order.
Print Labels
Print customer labels, return address labels, addresses on envelopes and more with our order entry software.
Email Features
Email Lists
Create email lists from your customer database. Use the email lists to keep your customers up to date on new product offerings, specials, etc.
Email Opt-in/Out-out
Track your customers email preferences. This preference is verified when generating your email lists so you'll only send emails to customers that want them.
Want more details? Click here to view screen images of EZ Small Business.
Our order tracking software makes tracking your sales and inventory easy.
Buy Now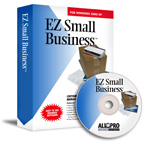 Price $199.95

Do you sell stuff online? Then you know what a pain the shipping process is. ShipStation was created to make your life easier. ShipStation lets you access all of your orders from one simple dashboard, and it works with all of the major shipping carriers, locally and globally, including FedEx, UPS, and USPS.